SEO has been a real headache for many founders, sometimes even for marketing agencies. There are many factors that influence in the decision of Google, Bing or Yahoo to position you at certain keywords.
"This must be like rocket-science" you might say, but if you consider there is a protocol to understand how a spider/bot review your site and crawl it for more content eventually that is the clue.
Let me put this on the ground and explain piece by piece. Bot crawl your page and will consider how bot views the request from their perspective:
Server Speed: "Hey this site answers fast and deliver packages quick so I can analyze them. Cool"
Website Source Code and Meta Tags Schema: "OMG, everything is so neat on the code, they even put alt texts on images tags. And also include metatags explaining what they are saying with schema! Awesome!"
Frontend Libraries must not exceed files. "I don't care how many JS and CSS you use, Why don't you put everything in same file divided on sections?"
"Images have high quality and few kilobytes of space. Easy peezy"
Once you have the global view about it, we have to go and see each path. But first lets divide this path in two ways:
On-Site SEO.

Everything that has to do with your webserver, speed loading, neat code and proper rules and schema communication.

Off-Site SEO

Everything related to backlink building in different domains over the web, that includes citations, directories, forums, social network with social signals, and many more strategies to mention and position.
Everything outside this 2 points is a different story. The one that will give you money the most is Off-Site SEO since its daily tasks during the month. Keeping the fire burning with different signals to the bots.
Cheating seems like a short way but its hard this times
Artificial intelligence and machine learning are new variables in the equation of SEO Google Bot Analysis. Think about it, Google is probably the biggest company in the world. You cannot trick thousands of engineers working on this.
Don't spam, its not nice. Get Strategy into your campaign and get plenty of content that can be shared in plenty of places. Create useful content for society, thing about a top tips about the niche, if you have a restaurant create events and share links, also experiment recipes and talk about it in your blog, maybe talk about Cheff and food stuff.
On-Site SEO:
1.- Make sure you fill in your meta tags – You need to get into study options of SEO schema, since you can target lots of things that will be benefical for displaying what you offer on different searches. (Since anybody else are using properly)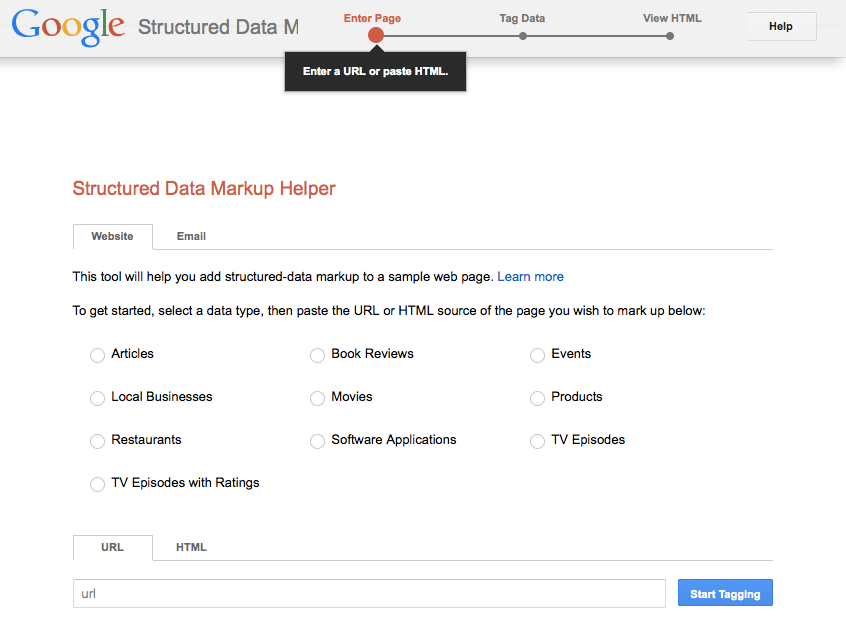 You can find all the Schemas in the Official Schema site. It will look something like this:
2.- Research & Include your keywords in all the content – You can do analysis with Keyword Research & Strategy with Keyword Planner  which will give you pretty good insights to adapt in your content. Make sure you use h1, h2, h3 tags properly, also a keyword density about 2%. Analyze manually those keywords and start writing your website sections along with quality articles every month.
3.- Make sure your server configuration is ok – Sometimes server create a mess if you install CMS and then plugins that might alter it. Make sure you have it clean. You will need to go deeper into our courses in order to learn about this practice, because there are a lot of factors that might need to by applied on 301 redirects.
Many sites fell on high traffic, like for example WordPress. You need to have a reliable load and for that you can use GTMetrix , Google Page Speed Tool or Pingdom. Test your site speed and gain pretty good insights on how to improve.
4.- Make a proper robots.txt – There are many factores that you will have to add on Robots.txt file, mostly if you are a membership site and need to block areas. Also you can give signals to different bots crawling to do different things on your site. This is a pretty extensive topic that will covered on the members area for different courses.
In the meantime you can analyze what others have. In this case Buzzfeed:
5.- Use keyword anchors inside your site – It is a proper way of sending traffic between your site links when people is reading. Don't underestimate the power of this, always anchoring links. That will also skyrocket your SEO positioning for new keywords. You need to blog in order to do this.
6.- Blog blog blog, Content Is The King – Create always new content, you can create different kinds as you can see on the schema data previously displayed. There are plenty of topics you can write once you identify the business niche. Just try to be creative and thing about it correctly.
Off-Site SEO
Pretty extensive topic with this, since there is always a way to get signals into gossip Google, Bing, Yandex bots crawling around the web. There are also many sites that can send you quality traffic and also give you good SEO. This is the best practice you can focus on.
There are some ways of doing SEO, and you might get attracted into the dark side, but remember. That is a long run after all when you get penalized.
There are plenty of ways of creating and promoting links. And its considered also marketing. We will list some of the most famous:
Local citations – For local marketing its nice, and also for big companies with many physical stores around the country. Thats even better, more backlinks. This could include Foursquare, Yelp, TripAdvisor, Yellowpages, etc.
Business Directories – Lots of them in different countries and even states and cities. Lots of ways of promoting your business in the proper category.
Video sites – Like it says, Youtube, Dailymotion, Vimeo and all you can even better. Add links on description.
Social Network Sites – Sharing links on pages will increase social signals.
Bookmarking sites – Not so popular these days but if you do it properly and with nice strategy it will work as a charm.
PDF and Presentations uploading networks – Those get pretty good positioned. Scribd and others. You can create your company presentation for different services and list them all there with proper keywords.
Forum and communities/groups inside social networks – Great way to market and pulse Search Engine Robots. Best way to use forums and groups is sharing valuable content, don't promote your service every time. Try using the 80% quality content and 20% promotion.
Quora, Yahoo Answers and other sites where you can add backlink.
So these are the best way to do Off-Site SEO.
We will be creating more content getting into every area, remember to subscribe to our Newsletter.